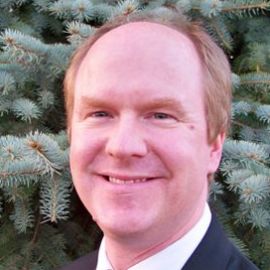 Yvan J. Garcia
I am an extremely motivated individual who likes to capture the hearts and minds of everyone present for my speech. I want arouse anyone I come in contact with to improve their life by assisting them to be a successful person. There has not been one d
I am not sure exactly what you want a full description on. If you can contact me at the number below and inform me of what you is required; then I will be glad to provide you with anything you need.
Related Speakers View all
---
Val McLeod

Inspirational Influencer and Empowerment Speaker and...

Adrienne Fikes, M.Ed., C.S.C.

Book Adrienne, the Soul Power Coachâ"¢ and creator o...

Jose Feliciano, Jr.

Jose Feliciano has been achieving the impossible for...

Sheldon Yellen

CEO, BELFOR

Jovi Brown

Authority on leadership, motivation, communication

Michael Broome

Motivational Speaker on Balanced Life and Values

Tony Alessandra

Business Consultant, Best Selling Author of "The Pla...

Sandra Graves

International Keynote Speaker, Life Coach, and Auth...

Dr. Ken Druck

Dr. Ken Druck is a Hay House author and nationally r...

Robert C. McMillan - www.robertcmcmillan.com

Entertaing Motivational Speaker, Coach, Author and S...

Mark Anthony McCray

Entrepreneur, Speaker, Writer, Credit Repair Guru an...

Mark Fournier

3-Time EMMY Award-winner; Founder of Ucoach Universi...

Paul F. Davis

Paul F. Davis is a worldwide speaker who has touched...

Anand Bhatt

Speaker on eastern and western spirituality, leaders...

Dr. Molly Barrow

Well-Known Relationship Expert and Author; Licensed ...

Jeremy Kingsley

Speaker, Best-Selling Author & President of "OneLife...

Amanda Gore

Psychologist, Emotional Intelligence & Performance E...

Joseph Irons

Speaking nationally and Internationally on motivatin...

Dr. Mollie Marti

Dr. Mollie Marti is a performance psychologist, univ...

Tim Sanders

New York Times Bestselling Author, Business Consulta...
More like Yvan