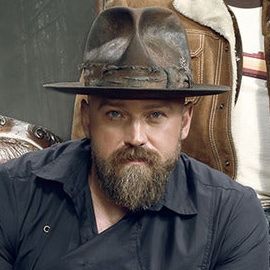 Zac Brown Band is a multi-platinum, Grammy Award-winning, southern rock group lead by front man, Zac Brown along with Jimmy De Martini (fiddle), John Driskell Hopkins (guitar), Clay Cook (guitar), Chris Fryar (drums), Coy Bowles (guitar), Daniel de los Reyes (percussion) and Matt Mangano (bass guitar). Since their debut, Zac Brown Band has developed a reputation with critics and fans alike as one of the most dynamic live / studio acts, marked by strong musicianship and a creative range that defies genre boundaries. The New York Times said it best when they described the band's work as "a huge amalgam of soft rock, country-rock, hard rock, heavyish metal, big band music, bluegrass and, yes, a touch of electronic music," in their official review of the band's JEKYLL + HYDE.
Zac Brown Band is currently enjoying the success of their most recently released single titled "Someone I Used To Know," which debuted on Billboard's Hot Country Song Chart in Nov. 2018. In addition to the new release, the band is preparing to kick off their "Down The Rabbit Hole Live Tour," spring 2019 tour this coming March. The tour follows 2018's epic, 31-stop summer tour which included Boston's Fenway Park where they played two consecutive sold out shows, extending their record to nine consecutive sold out shows, the most consecutive sold out shows of any other act at the famed venue. On the heels of their Fenway Park shows, The Boston Globe said, "Zac Brown Band has amassed its stadium-filling following for being unpredictable, a combination of its musical chops and seemingly endless desire to please crowds."
Throughout their decade-long career, Zac Brown Band has had five consecutive albums reach the top 10 on the Billboard 200 chart and four consecutive albums debut at No. 1 on the Billboard Country Albums chart. To date, they have sold more than 30 million singles, 9 million albums, have achieved 14 No. 1 country radio singles and are the second act in history to have topped both Country Airplay and Mainstream Rock Songs charts. They took the No. 1 spot on Billboard's Mainstream Rock Songs chart during their 2015 collaboration with the late Chris Cornell on "Heavy is the Head."
The band released their debut major label studio album, certified 5x platinum, The Foundation, in 2008 featuring their hit debut single, "Chicken Fried." Since then, the band has released four studio albums (You Get What You Give, 2010; Uncaged, 2012; JEKYLL + HYDE, 2015; Welcome Home, 2017), two live albums (Live From Bonnaroo, 2009; Pass The Jar, 2010), a greatest hits compilation (Greatest Hits So Far, 2014), and an extended play produced by Dave Grohl (The Grohl Sessions, Vol. 1., 2013).
In 2013, Zac Brown Band became a three-time Grammy Award-winning musical act when they accepted the honor for Best Country Album (Uncaged), following their previous wins for Best New Artist in 2010 and Best Country Collaboration with Vocals in 2011 for their song "As She's Walking Away (feat. Alan Jackson)." Another standout achievement among the band's extensive list of accolades, is their 2016 acceptance of the Recording Artists' Coalition Award in Washington D.C. for their musical achievements and commitment to philanthropic causes.
Videos
---
Books
---