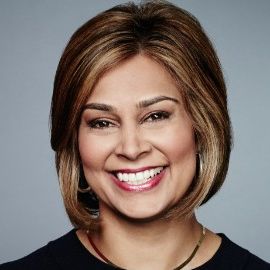 Zain Verjee is co-presenter of CNN Today and World News with Don Riddell, based in London. Previously, Verjee was the news presenter for The Situation Room with Wolf Blitzer in Washington, D.C. and spent two years as CNN's State Department correspondent, traveling with Secretary of State Condoleezza Rice to more than a dozen countries.
In January 2008, Verjee returned to her native Kenya to cover the post-election violence. Verjee has also interviewed international leaders, including Pakistan's former Prime Minister Benazir Bhutto upon Bhutto's return from exile. In July 2006, she reported from the Demilitarized Zone in Korea, then in September, she conducted an exclusive interview with former Iranian president Mohammed Khatami.
Since joining CNN in 2000, Verjee has covered numerous breaking news and world events, such as the India-Pakistan Agra Summit, the conflict in the Middle East, the trial of former Yugoslav leader Slobodan Milosevic, the Sept. 11 2001 terrorist attacks, the Hajj and the war in Iraq.
News
---
Zain Verjee - TVNewser
Read all Zain Verjee news. ... For CNN International correspondent Zain Verjee, the terrorist attack at a mall in Nairobi, Kenya hit very close to home. Literally.