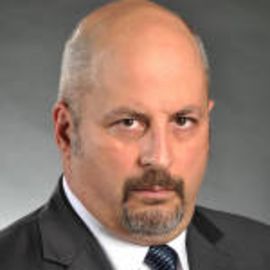 Zaq Harrison
Writer and Public Speaker. Founder "Olympic Choices" a groundbreaking moral and ethical dilemmas educational program.
Born and raised in rural America, Zaq Harrison was an accomplished athlete. Zaq served as an IDF combat soldier in the armored corps during the first Lebanese War, Operation Peace for Galilee.
Following his compulsory military service in Israel, Zaq worked professionally in education. Although he transitioned to the private sector he maintained his lifelong passion for education. Over the last twenty-five years Zaq has devoted his spare time to developing educational programs and mentoring students in nonprofits such as Hadassah Young Judaea and B'nai Brith Youth.
In 2011 Zaq wrote "They Are All Gone" for the HBO documentary "Sport in America: Our Defining Stories." His essay shares the personal impact of the murder of the 11 Israeli Olympians at the 1972 Munich Olympic Games had on him. HBO interviewed Zaq for the film, highlighting the tragic events at Munich as one of the defining moments in modern sport.
In May 2012 he created the educational program "Olympic Choices" and has been speaking to groups throughout the United States. In September 2012, Zaq was the driving force and an official speaker at the Israeli Embassy's and the Washington JCRC's 40th commemoration memorial ceremony for the Munich 11.
Zaq has worked in the private sector for over twenty years in banking and international finance. He has also published articles on the US Real Estate Market and Public Policy.
Zaq is the author of the following articles and educational programs: 18 questions you Always Wanted to Know About Judaism but Were Afraid to Ask Homocide - Mamet, The Movie and what Bobby Gold Says About Us The Unit and The Last Nazi, Do We Still Even Care Why Charlie Rose is More Important Than Pew The 77th and the 7th, Stories from a Really Terrible Soldier Hillbilly Jews - Manischewitz is the New Moonshine I'm Not Kidding - Learn how to Juggle Three Balls Kobayashi Maru - Mandatory National Service What Ever Happened to Holden Caulfied - My Aliyah from a Mental Hospital, Not Really I Hate People - My Career in Sales The Sacred Burial Society, Why I Volunteer when Nobody Ever Says Thank You What Ever Happened to Holden Caulfied - My Aliyah from a Mental Hospital, Not Really I Hate People - My Career in Sales The Sacred Burial Society, Why I Volunteer when Nobody Ever Says Thank You
Contact: [email protected]
Videos
---
Speech Topics
---
Anti-Semitism in Modern Sport
Israel and National Service
Ethical and Moral Dilemmas