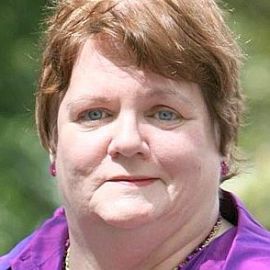 In a world that values fast, she is perpetually slow. In a world that demands first, she has given new meaning to the word last.
Zoe Koplowitz is the award-winning author of "The Winning Spirit: Life Lessons Learned in Last Place". Although she lives with the daily challenges of both multiple sclerosis and diabetes, she has successfully completed a total of seventeen marathons, all in last place.
Her thirty-three hour, nine-minute run has set a world record for the longest marathon in the history of women's running. And her marathons have become a metaphor for self-acceptance and personal achievement. Her transformational journey of the spirit has captured the imagination of hundreds of thousands of people all over the world, superseding the boundaries of race, class and economics.
In her speeches across the country, Koplowitz shares the true stories and lessons that she has learned in the course of her marathon adventures. Chief among them are the importance of self-acceptance, the power of a dream, courage in the face of adversity, excelling despite perceived limitations, and the beauty of unconditional love. 
Videos
---