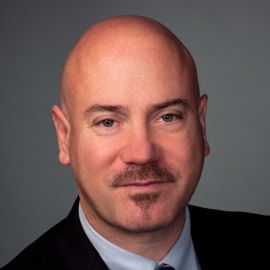 Erik Kobayashi-Solomon
Specialist in Climate Change Investing, Corporate Valuation, Financial Options & Behavioral Biases in Investing, Published Author & Former Morningstar Market Strategist
Erik Kobayashi-Solomon is an engaging speaker and presenter with deep experience in the financial markets. His 2014 book, The Intelligent Option Investor: Applying Value Investing to the World of Options (McGraw-Hill), covers three areas:
Avoiding behavioral biases in investing
Building a sound, repeatable framework for valuing companies
Understanding how options are priced and transacted and how they can be used to effect value investing strategies.
He is the founder and managing director of IOI Capital, a private investment partnership focused on funding private and public firms that offer products and services to help adapt to and mitigate the effects of climate change. He has done deep research into firms in AgTech, carbon capture and sequestration, vertical farming, and algae cultivation.
Over his 20+ year career in the financial services, Mr. Kobayashi-Solomon has served as the market risk manager for a global long-short equity hedge fund, the head of Morningstar's semiconductor research team and later as Morningstar's market strategist, and as the architect for the International Financial Corporation's (World Bank Group) standardized valuation model for emerging market private equity investments.
A popular speaker and panelist, a few of his notable engagements have included:
Turnaround Management Association NY City Chapter (panel discussion about climate change investing)
National Gateway Group Conference (presentation to registered investment advisors about climate change investing)
BlackRock Income and Value Team (behavioral biases in investing)
New York Society of Security Analysts (value investing using options)
University of Chicago (investment strategies using options)
Northwestern University (corporate valuation and value investing)
Manual of Ideas Author Series (value investing using options)
Mr. Kobayashi-Solomon has been quoted in such prestigious periodicals as The Financial Times and Japan's Nikkei Shimbun and has appeared on television and radio numerous times. He is a contributor to Forbes, where he writes a popular column about climate change investing.
Videos
---
Speech Topics
---
The certainties of climate science in layman's terms
How ESG investing fails to address the urgency and severity of climate change
Why "forever matters" when it comes to companies' current stock prices
Finding opportunities in ventures focused on helping society adapt to and mitigate the effects of climate change
Related Speakers View all
---
Jason Schenker

Top-Ranked Economist, Best-Selling Author & Presiden...

Bernard Baumohl

Chief Global Economist of The Economic Outlook Group...

Ravin Jesuthasan

Managing Director & Global Practice Leader at Willis...

Andrew Fastow

Former CFO of Enron; Expert Keynote Speaker on Finan...

Dr. Bill Conerly

Economist and Future Forecaster; Expert in Business ...

Todd Buchholz

Former White House Director of Economic Policy & CNB...

Bruce Blechman

Investment Banker, Best Selling Author, CEO of Entre...

Adam Nash

VP of Product & Growth for Dropbox, Lecturer at Stan...

Vikram Mansharamani

Academic Author, Advisor, Global Trend-Watcher & Lec...

Geoff Colvin

Editor & Columnist at Fortune Magazine; Author of "H...

Jack Shaw

Corporate Financial Executive, Software Company Exec...

Terry Savage

Personal Finance Expert, Investment Advisor, Syndica...

Nancy Tengler

Chief Equity Strategist Tengler Wealth Management an...

Christina Qi

Co-Founder & Partner of Domeyard LP, Forbes 30 Under...

Norman Champ

Lecturer at Harvard Law School, Former SEC Director ...

Uri Gneezy

Professor of Economics and Strategy and the Epstein/...

Michael Mauboussin

Wall Street Investment Strategist & Head of Global F...

Sallie Krawcheck

Founder & CEO of Ellevest; Author of "Own It: The Po...

Anil Gupta

Leading Expert on Strategy, Globalization and Emergi...

David Bach

Best Selling Author & Personal Finance Expert
More like Erik