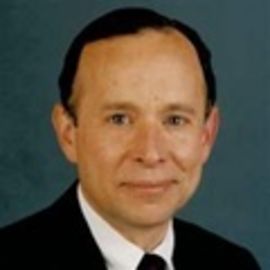 Mark R. Parris
Nonresident senior fellow in the Foreign Policy program at the Brookings Institution
Ambassador Mark Parris is a nonresident senior fellow in the Foreign Policy program at the Brookings Institution.
A retired career Foreign Service officer with service in the Near East and the former Soviet Union, he was U.S. ambassador in Turkey from 1997-2000. He served as special assistant to the president and senior director for Near East/South Asian affairs at the National Security Council.
Since leaving government, he has been active in U.S.-Turkish NGO work and has written and spoken widely on Turkey and U.S.-Turkish relations. He was founding director of Brookings' well-received "Turkey 2007" project and was later active in Brookings' ongoing work on Turkey.
Ambassador Parris's work has appeared, inter alia, in the Wall Street Journal, International Herald Tribune, Washington Post and Washington Times. He has been a resource on Turkey for the Lehrer News Hour, CNN, the BBC, and Bloomberg News.
Selected publications include: "Starting Over: U.S.-Turkish Relations in the Post-Iraq War Era" in Turkish Policy Quarterly, Spring 2003; "Allergic Partners: Can U.S.-Turkish Relations be Saved?" in Turkish Policy Quarterly, Spring 2005; "Common Values, Common Interests? The Bush Legacy in U.S.-Turkish Relations" in Insight Turkey, No. 4, 2008; and "Memorandum to the President-Elect" in Private View, Autumn 2008.
Ambassador Parris is a magnum cum laude graduate (BSFS) of the Georgetown University School of Foreign Service.