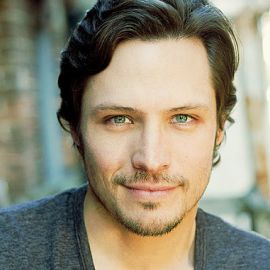 Nick Wechsler is an American actor best known for his role as Kyle Valenti in the The WB teen drama series "Roswell" and as Jack Porter on the ABC primetime soap opera "Revenge."
Wechsler was born in Albuquerque, New Mexico. He moved to Hollywood immediately after graduating from high school. He soon landed a small role as a purse-stealing punk in the television movie "Full Circle." Shortly after, he was cast as Kevin "Trek" Sanders, a child prodigy conceived at a Star Trek convention, in the syndicated series "Team Knight Rider." He also appeared in "Silk Stalkings," "Lazarus Man" and the feature film "The Perfect Game."
From 1999 to 2002 Wechsler starred as Kyle Valenti on the television series "Roswell." After Roswell, he guest starred in number of television series, including "Malcolm in the Middle," "North Shore," "Cold Case," "Crossing Jordan," "Terminator: The Sarah Connor Chronicles," "Lie to Me," "It's Always Sunny in Philadelphia" and "Chase." From 2007 to 2008 he appeared in three episodes of "Without a Trace."
In 2011, Wechsler has won the series regular role on the ABC series "Revenge," playing the role of Jack Porter.