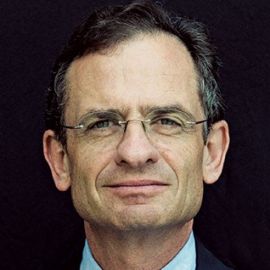 Daniel Weiss
President of the Metropolitan Museum of Art
Daniel Weiss is the current president and chief operating officer of the Metropolitan Museum of Art in New York City, since March 2015. Since February 2017, he is also the acting Director and CEO of the Metropolitan Museum. Weiss previously served as the President of Haverford College from 2013 to 2015, as well as president of Haverford's Museum during that time. He has also previously been president of Lafayette College from 2005 to 2013.
Videos
---
News
---
As if He Isn't Busy Enough: Met Museum Head to Write Book - The ...
Daniel H. Weiss, who this month became the top official at the Metropolitan Museum of Art, has sold a book about America's experience in the Vietnam era to PublicAffairs, Mr. Weiss confirmed on Monday. "Having an intellectual life is important to me," he said in a telephone interview. Mr. Weiss said he has already  ...