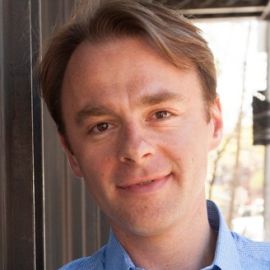 Patrick J. McGinnis is an international venture capitalist, writer and speaker.
He graduated magna cum laude from the School of Foreign Service at Georgetown University and holds an MBA from Harvard Business School. While at Harvard, Patrick coined the term "FOMO"– or fear of missing out, which was added to the Oxford Dictionary in 2013, as well as the term "FOBO"– or fear of a better option. He has been featured as the creator of both terms in media outlets including The New York Times, Inc Magazine, Boston Magazine, MSNBC, and Cheddar. He is also the creator and host of the hit podcast FOMO Sapiens, which invites innovators, disruptors and leaders to discuss how they have faced their own FOMO and gone on to build successful startups and organizations.
Patrick is also the author of the international bestseller The 10% Entrepreneur, a guide to becoming an entrepreneur without quitting your day job, (Penguin Portfolio 2016). Translated into more than 10 languages, the book has been featured by The Financial Times, the BBC, MSNBC, CNN en Español, Entrepreneur, Fast Company, Forbes, Fortune, and many other media outlets worldwide. Patrick continues to tour the world offering workshops, seminars and presentations focused on cultivating entrepreneurship and fighting FOMO and FOBO.
A 10% Entrepreneur himself, Patrick has invested in, advised, or founded more than 20 part-time entrepreneurial ventures in high-tech, real estate, and entertainment throughout the United States, Latin America, Europe, and Asia, two of which have subsequently become unicorns. Most recently, he is an investor in the upcoming UK theatrical production of "The Last King of Scotland."
Patrick started his career as an emerging markets investor at JP Morgan and AIG Capital Partners, and continues to advise The World Bank and the International Finance Corporation on topics related to emerging markets, venture capital, and private equity.
He is fluent in Spanish, Portuguese, and French, and he's visited more than 80 countries.
Videos
---