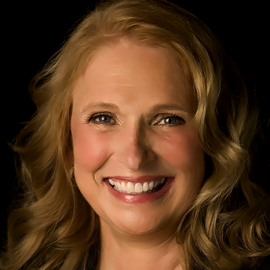 Bella Forrest is the million-bestselling author of the "A Shade of Vampire" series, which is the #1 Bestseller in the Vampire Romance, Paranormal & Fantasy genres. The series is also an Amazon Overall Top 10 Bestseller. Forrest has also authored the "A Shade of Kiev" trilogy (a continuation of one of the A Shade of Vampire books) and "Beautiful Monster" duology.
An elusive author, who has kept her private life utterly invisible, Bella Forrest (whoever she is) has mastered the craft of finding and capturing the attention of a target audience. In little over three years, this self-published author has come out of nowhere to dominate the Vampire Romance, Paranormal and Fantasy genres, and with continued praise and requests for more on the part of her fans, and relentless self-promotion on her part, there is literally no end in sight for this up and coming, and mysterious author.
Bella Forrest, as a self-published author, has made her books readily available in all formats, including e-books, paperbacks, and hardcover books. Several are available as audiobooks, which are read by Emma Galvin and Zachary Webber in the lead roles, and several others. Forrest maintains a constant but meager presence on social media, primarily posting to remind her fans about upcoming releases. She takes the time to briefly thank each of the many posters who praise her work. Perhaps her secretive persona is one of the keys to her success. It certainly hasn't been an obstacle to her popularity with fans.