What if you could control how people perceive you when you show up? What if you could create the outcome you desired from any encounter, from one on one meetings to presenting in front of hundreds of people?
Carolyn Strauss is a powerfully compelling, effervescent, and entertaining speaker who has been "presenting" in front of audiences for over 20 years. Through her entrepreneurial story of self-determination, hearing but not listening to nay sayers, and defying society's narrow idealized perception of beauty, Carolyn inspires people to "show up" at their personal best, using every tool available to them at this moment. Her audiences will leave able to create exactly the relationships they want for themselves, their partnerships, both personal and professional, and generate their intended impact through "ReLanguaging" and shifting perceptions and behaviors. Carolyn was selected from more that 3000 speakers to present at the National Speakers Association Annual Convention in NYC in 2008.
Her uplifting and motivational messages transform people's lives by enabling them to envision and passionately pursue rewarding new opportunities in life. These messages resonate with audiences of all kinds from corporations to trade associations to youth groups.
Carolyn Strauss not only enjoyed a highly successful 20-year career as a top plus-size fashion model with the Ford Modeling Agency in NYC, she parlayed that success into The Carolyn Strauss Collection, a multimillion dollar apparel company that is regularly featured on the Home Shopping Network. Her face and voice are familiar to millions of Americans, having appeared on HSN many times, as well as CNN, Entertainment Tonight, Maury, and Sally Jesse Raphael. She also hosted her own radio show, The Perfect Image with Carolyn Strauss.
In addition to being the designer, CEO and spokesperson for her company, Carolyn is also an internationally recognized fashion and image expert, fashion show commentator, author, and personal coach. Carolyn is not a "mom", but she plays one on TV in many television commercials, just for fun.
The release of her book, Specialty Modeling, in 1988 launched Carolyn's career as a professional speaker and fashion expert and commentator. Her entrepreneurial spirit moved her in 1996 to become certified as an A.C.E. and A.F.A.A. Certified Personal Trainer and create, produce, and market The Perfect Image Body Sculpting Workout Video. The video generated widespread publicity and accelerated demand for Carolyn as a professional speaker. Her clothing line debuted on HSN in 1998. She has co-authored a book with Deepak Chopra and Billy Blanks, A Healthier You, and has created several Meditation audio cd's.
Carolyn's background includes a BFA in Theatre from Emerson College in Boston; study at the renowned American Academy of Dramatic Arts in New York City; and performances with Chicago City Limits, New York City's longest-running comedy revue. She has also conducted sales training for retail industry giants, including Macy's, Nordstrom, JC Penney, and others. Carolyn's clients include, among others, Vistage, Toyota, Primedia Inc., National Center for Community Relations, Hanover Construction, Memorial Hospital, Entercom, Inc., ISES, Inspire Higher LLC.,Future Business Leaders of America - Phi Beta Lambda, and NSA.
Videos
---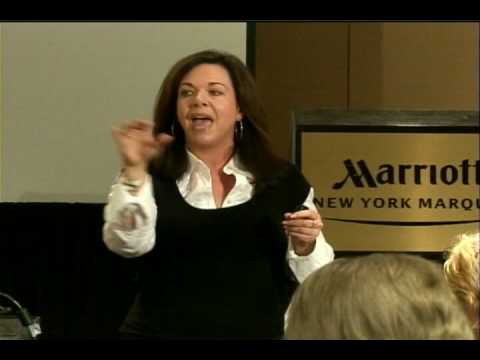 Related Speakers View all
---
Liz Nead

Executive Business & Life Coach

Amanda Gore

CEO of The Joy Project; Author & Psychologist; Emoti...

Barbara De Angelis

Renowned Relationship and Personal Development Expert

Amanda Russell

Digital Marketing & Branding Strategist, Professor ...

Michael McCain

Author, Coach & Motivational Speaker

Charlie Alejandro

Motivational Speaker, Writer, Actress & Radio Talk S...

Tina Marie Jones

Connecting with the audience through the style of a ...

Mo Stegall

Global Brand Ambassador, Motivational Speaker, Bests...

Montel Williams

Emmy Award-Winning Talk Show Host Best Known For "Th...

Linda Ellerbee

Award-Winning Journalist & Television Producer; Brea...

James Russell Lingerfelt

Award winning writer and humanitarian leader, speaks...

Debra Peppers

Emmy Award-Winning TV Host; Motivational Speaker and...

Tiffany Michelle

One of the hottest, young female professional poker ...

Felicia Slattery

A teacher and trainer for well over a decade at busi...

Andrea Raquel

Trained Broadcast Journalist / Marketing Pro & Exper...

Shawn Rene Zimmerman

Professional Fitness Model and Celebrity Trainer

Lisa Oz

Best-Selling Author, Producer, Host & Entrepreneur

Tavis Smiley

Broadcaster, Author, Publisher, Advocate, and Philan...

Diane Sawyer

Anchor, ABC World News

Terry Savage

Personal Finance Expert, Investment Advisor, Syndica...
More like Carolyn