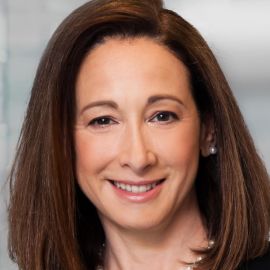 Melissa is the Co-founder and Managing Partner of Arbor Ventures and has more than 25 years of experience as an entrepreneur and venture investor in Asia and Silicon Valley.
Prior to founding Arbor Ventures, Melissa was Managing Director and Head of VantagePoint Asia, a $4.5 billion venture capital firm based in Silicon Valley with offices in Beijing, Shanghai and Hong Kong. As a thought leader in the global technology community, with experience across Asia and Silicon Valley, Melissa has been recognized as one of the Top 200 Fintech Influencers in Asia in 2018.
Melissa brings with her a unique combination of global experience and perspectives, with deep technological and innovative prowess anchored in an extensive international network. Melissa is a regular speaker on Venture Capital markets, key Fintech trends and the changing global landscape.
Melissa serves on the Board of Directors of the HKVCA and is Co-Chair of the HKVCA Venture Committee. She also serves on the Board of Innovation for the Hong Kong Securities and Commodities Commission. She is a Hopkins Fellow and participated in the Women's Leadership Program at Harvard University.
Melissa attended Wellesley College and received a Master's degree in Finance from the University of Florida, and authored the paper "Venture Capital Returns and Public Market Performance." She has been a speaker at Financial Times Top 50 Women in Asia, Money2020, Asian Financial Forum, RISE and a guest lecturer on the Venture Capital industry at the University of Florida, Hong Kong University, the Chinese University of Hong Kong and the Hong Kong University of Science and Technology, in addition to being a Contributing Expert at CFTE, the Centre for Finance, Technology and Entrepreneurship.
Videos
---