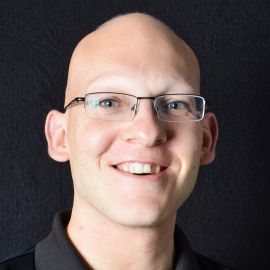 Adam Strong is a Ultra-High Energy Personal Productivity Authority, he can increase staff performance, improve work-life balance and create a high performing work culture. He currently runs 4 different businesses and enjoys working with senior business leaders, decision makers, entrepreneurs and medium sized companies.
Adam is also a Former Elite Athlete that trained with Mo Farah for 3 years. He takes the same skill-set that he learned as an athlete to teach his clients on how to create high performance work cultures through increased productivity and retaining high quality employees. His background is in the fitness industry working as a personal trainer and massage therapy specialising in injury prevention and sports performance. He is the author of his groundbreaking book Move it or Lose it a book that is written for companies that want their senior leaders to excel and achieve their full potential.
Adam is hugely passionate about helping employees in the workplace become more engaged improving physical and mental wellbeing, achieving work/life balance and developing natural leaders. He enjoys the challenges of being in business, strategic innovation, ideologies and bringing them to market. Tying that with helping people he believes is a great catalyst to creating results and success in life.
Adam is champion for supporting women, personal assistants and entrepreneurs and is the Founder of 'The Association of Extraordinary PAs. He runs events for personal assistants on how they can position themselves differently from other PAs, become inspired and empowered to make changes, achieve greatness and success in their personal and professional lives.
Videos
---
Speech Topics
---
Increasing productivity by 300%
Reducing stress, anxiety & burn-out
Helping your team reach its full potential
Breaking bad habits & re-learning basic skills
Empowering leaders to become champions
Assisting employees to become more engaged
Understanding the power of reverse-engineering
Building energy levels and time management skills
Cultivating a healthy and realistic work-life balance
Thriving in a results-driven, gold-medal environment
Reducing absenteeism and presenteeism by up to 25%
Helping leaders to excel and achieve their full potential
Related Speakers View all
---
Paul Osincup

Top Leadership Keynote Speaker, Positive Workplace S...

Brad Stulberg

Health & Human Performance Writer, Co-Author of "Pea...

Amy Cooper Hakim, Ph.D.

Industrial-Organizational Psychology Practitioner & ...

Bill Wooditch

Founder, CEO, and president of The Wooditch Group

Laura Vanderkam

Author of "168 Hours: You Have More Time Than You Th...

Andy Core

Thought Leader & Author on Increasing Employee Engag...

Juliet Funt

Founder, Owner & CEO of WhiteSpace at Work

Jeff Davidson

Expert in Work-Life Balance

Ariane de Bonvoisin

Founder and CEO of First30Days.com & Author, "The Fi...

Kris Boesch

Founder & CEO of Choose People, Author of "Culture W...

Eric Barker

Writer, WSJ Bestselling Author of "Barking Up The Wr...

Matt Johnson

President of On Target Living; Human Capacity Expert

Bruce Daisley

Former European Vice President of Twitter, Bestselli...

Jim Harter, Ph.D.

Chief Scientist of Workplace Management & Well-Being...

Michelle Gielan

National CBS News Anchor Turned Positive Psychology ...

Timothy Keiningham

Marketing and linking service

Bill Sinunu

Author & Keynote Speaker on Being a Multicultural "C...

Ben Casnocha

Award-Winning Entrepreneur, Silicon Valley Executive...

Cheryl Richardson

Personal Transformation Expert & Bestselling Author ...

Amanda Gore

CEO of The Joy Project; Author & Psychologist; Emoti...
More like Adam