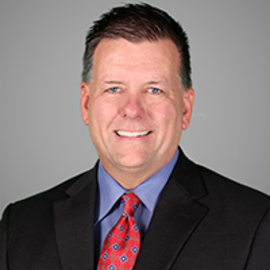 Jeff Tobaben
President of Evolve Performance Group
Jeffrey Tobaben's mission is to empower companies to make data-driven decisions and execute on corporate strategies that positively impact business outcomes.
Tobaben consults with organizations to help them leverage their human capital through applied behavioral economics. He devotes his expertise and research methodologies to architect solutions that drive improved workplace conditions, reduced turnover, employee engagement, strengthened customer relationships, and sustainable financial performance.
Jeff's broad experience in Human Capital Development began in the automotive industry where he specialized in Adult Learning programs for some of the world's largest auto manufacturers and retailers. Tobaben was a pioneer in the automotive industry, continually challenging the status quo. Supported by research and intuition, he led a movement to change the management of customer and employee relationships.
His passion for improving employee and customer relationships drove him to start his own company focused on curriculum design, development and facilitation to support companies in their effort to improve the employee/customer experience. When the company Mr. Tobaben founded was acquired by Gallup Consulting in 2005, he joined the Texas office to act as Managing Partner. Gallup charged Jeff with the task of helping the company "operationalize" Employee Engagement and Strengths for their large corporate clients.
Over the past thirteen years, Jeff has worked on the implementation and successful integration of Employee Engagement initiatives with a diverse collection of Fortune 500 and smaller companies including clients in the Automotive, Manufacturing, Oil and Gas, Technology, Distribution, and Financial Services industries.
In his free time, Jeff enjoys honing his skills on a competitive water ski course, teaching Martial Arts, and playing with his three darling daughters.
Top 5 Strengths Finder Talents: Strategic, Ideation, Belief, Achiever, Futuristic.
Speech Topics
---
Employee engagement, client engagement, leadership, business performance, behavioral economics